Providing students with high quality learning activities in relevant situations beyond the walls of the classroom is vital for helping students appreciate their first hand experiences from a variety of different perspectives.
Edith Carter started this village with her husband, Hill, in Ferguson, North Carolina to preserve a part of the area's rich history. Edith, a retired teacher, was driven to educate visitors about the events that have taken place and shaped the Yadkin Valley.
Her legacy continues today. We offer tours and activities that provide those out of classroom learning opportunities for students of all ages. By understanding the past, we are better able to prepare for the future. Please contact us to schedule your visit and learn more about what we can offer. (Ask what we offer for art classes!)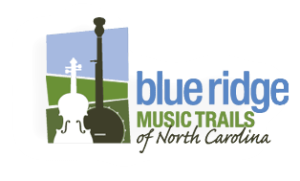 We are please to be a partner with the Blue Ridge Music Trails of North Carolina. The Blue Ridge Music Trails of North Carolina is an initiative led by the Blue Ridge National Heritage Area Partnership, a 501(c)(3) nonprofit organization, and the North Carolina Arts Council, a division of the North Carolina Department of Cultural Resources. Many, many partners across Western North Carolina—arts councils, tourism agencies, music venues, event organizers, musicians, and dancers—are participating in the effort.
To find out more about this wonderful initiative you can go to: http://www.blueridgemusicnc.com/